- Starters -
Soups


Black Beans Soup.
Served with avocado and topped with sour cream.
- 10 -
Creamy Chicken Chupe.
Chicken soup with potatoes and corn with white cheese "Queso Fresco"
- 12 -
Appetizers and Salads:
Quinoa Tabulle
Quinoa, parsley, zucchini, cucumber, and mint.
- 12 -
Mixed Green Totem
Mixed greens with palm heart, red onion, tomatoes, avocado, and Totem vinaigrette.
- 14 -
Corn Souffle
Corn cake with Guayanes cheese and cream.
- 12 -
Crispy Shrimp
Guacamole, rocoto dressing on a crispy corn halo.
- 15 -
Salmon Ceviche
With guacamole and blue tortilla chips.
- 16 -
Passion Fruit Ceviche
Corvina with our unique passion fruit Leche de Tigre.
- 16 -

Seafood Cocktail
Fresh shrimp and calamari with tomatoes and orange cocktail sauce.
- 16 -
Pops Tequenos Totem
Filled with cheese with sweet pepper sauce.
- 12 -
Chromatic Arepas
A sampler of five arepas, cooked with corn, beets, calamari ink, aji amarillo, and chicharron, with fillings of:
Chicken and avocado
Fried queso fresco
Shredded beef

White cream (nata)
- 18 -
305 Tacos Plater
Pineapple pork, marinated shrimp and tomato, shredded duck.
- 15 -
Pork Belly Cubes with Polenta
Slow-cooked pork belly served with crispy polenta and a little kick of red bell pepper sauce.
- 12 -
Beef Tenderloin Tiradito
Served medium rare with pickled red onions and red bell peppers.
- 16 -
Trio de Patacones
Three servings of twice-fried plantain slices. With three different toppings of:
Tuna tartare
Chicken with aji amarillo
Shredded pork
- 15 -
- Main Courses -
Crudos® Cloud Pork Belly
From our partner restaurant, we bring their signature plate. Pork belly covered in cotton candy with pickled cucumber.
- 16 -

Caribbean Asopado
Safran seafood stew with yellow rice.
- 21 -
Black Tamal
Stuffed with seafood, and aji amarillo sauce.
- 22 -
Scottish Salmon
Grilled scottish salmon with garlic butter and lime.
- 21 -
Grilled Octopus
Grilled octopus with paprika, roasted potatoes, and black botija olives.
- 28 -


Snapper
Red snapper cooked in plantain leaf.
- 21 -


Porchetta Pork Roast
Patiently slow-roasted pork.
- 24 -


Brined Chicken
12 hours brined, roasted half chicken.
- 16 -


Loyal Duck
House black tea-smoked duck

breast red wine sauce.
- 27 -


Beef Tenderloin
Grilled Angus beef tenderloin, homemade mustard, and pesto,

with a side of mash potatoes
- 42 -


Smoked Beef Ribs
House smoke beef ribs stew in Malbec.
- 24 -


Short Rib Burger
Slow roasted short rib hamburger.
- 18 -


Wagyu Burger
Prepared with a thick patty of wagyu beef.
- 19 -
- Sides -
Saute Zucchinis
- 8 -
Grilled Cauliflower
- 9 -
Saute Garlic Mushroom
- 8 -
Jasmine Rice
- 8 -
Mash Potatoes
with Wasabi or with Blue cheese
- 9 -
French Fries
- 8 -
Black Beans
- 8 -
Quinoto
Quinoa risotto
- 9 -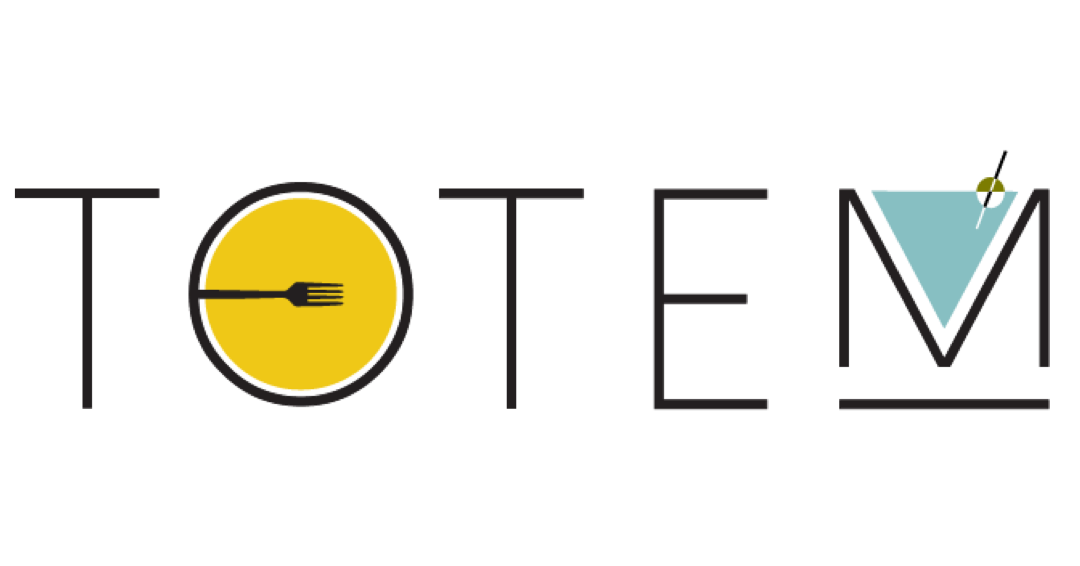 Wynwood -Miami
Phone: 786-542-5246
www.totemmiami.com